Indian Wells Golf Resort
Jessica + Gilen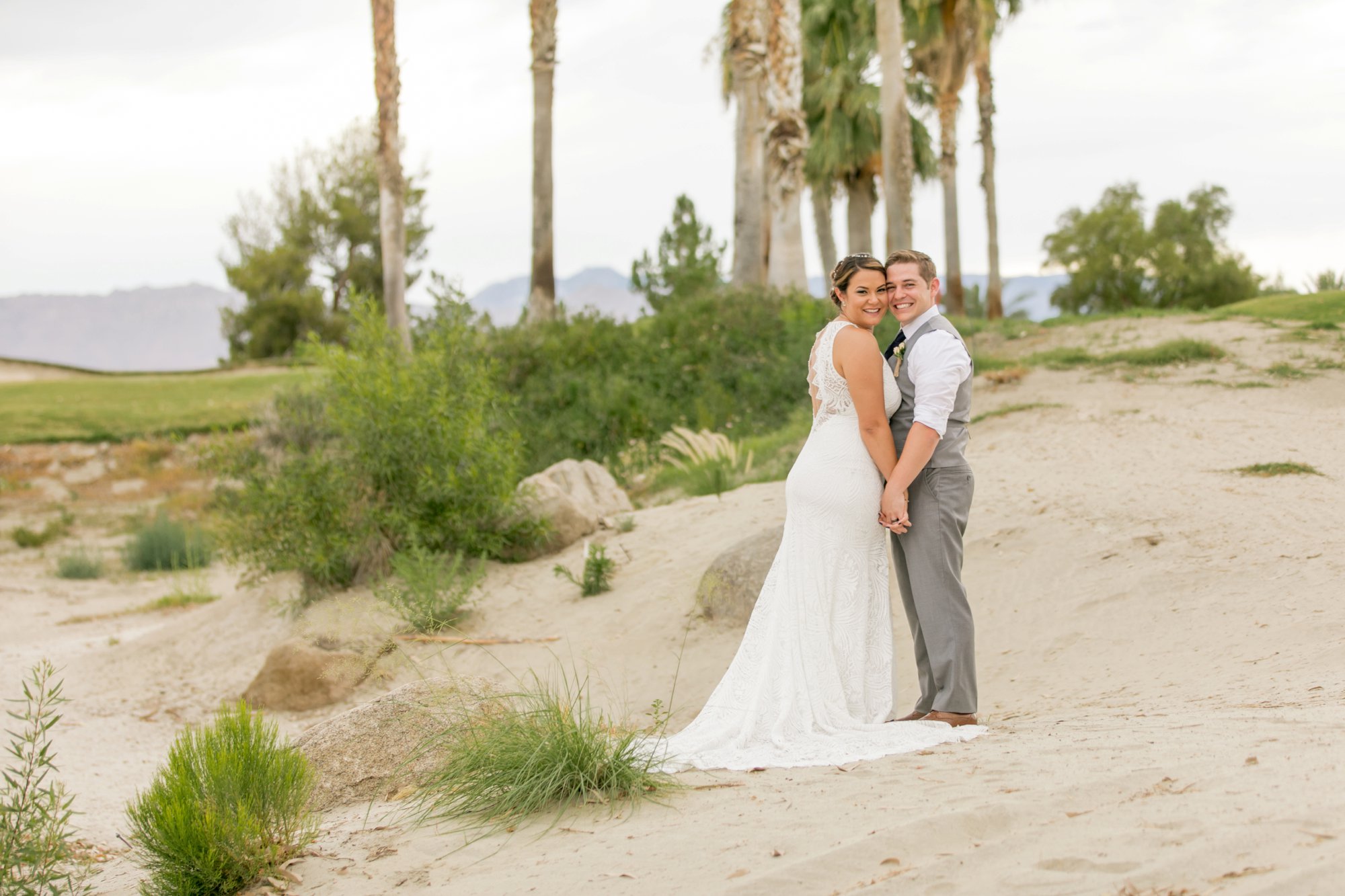 Jessica + Gilen might be one of the sweetest couples we have ever had!
They hired Grace and Gold Events nearly a year out from the wedding and our team couldn't be more excited to be back at one of our favorite venues Indian Wells Golf Resort!
When I first met Jessica + Gilen it was like we had known each other forever. The theme of their wedding was whiskey and their priority of their wedding was for their guests to have the time of their lives and let me tell ya, they dance all night long!
Jessica + Gilen collected Whiskey bottles over the year and had the tops cut off to make a vase where their florist David Rohr Studio put the prettiest flowers. Jessica + Gilen also got creative and created their own runners and put their initials on.
They were Jameson + Jack drinkers so it was only natural that their singature drink was Jameson + Ginger for him and Jac + Coke for her!
If I didn't know any better I would say these two grew up in the South with me, Maybe that is why we got along so great!
Thank you Jessica + Gilen for allowing our team to be apart of your special day! We wish you the most amazing marriage!
xoxo,
Sarah
Lead Coordinator |
Grace and Gold Events |
@graceandgoldevents
Bride + Groom
|
Jessica + Gilen