Indian Wells Golf Resort Wedding
Samantha and Colin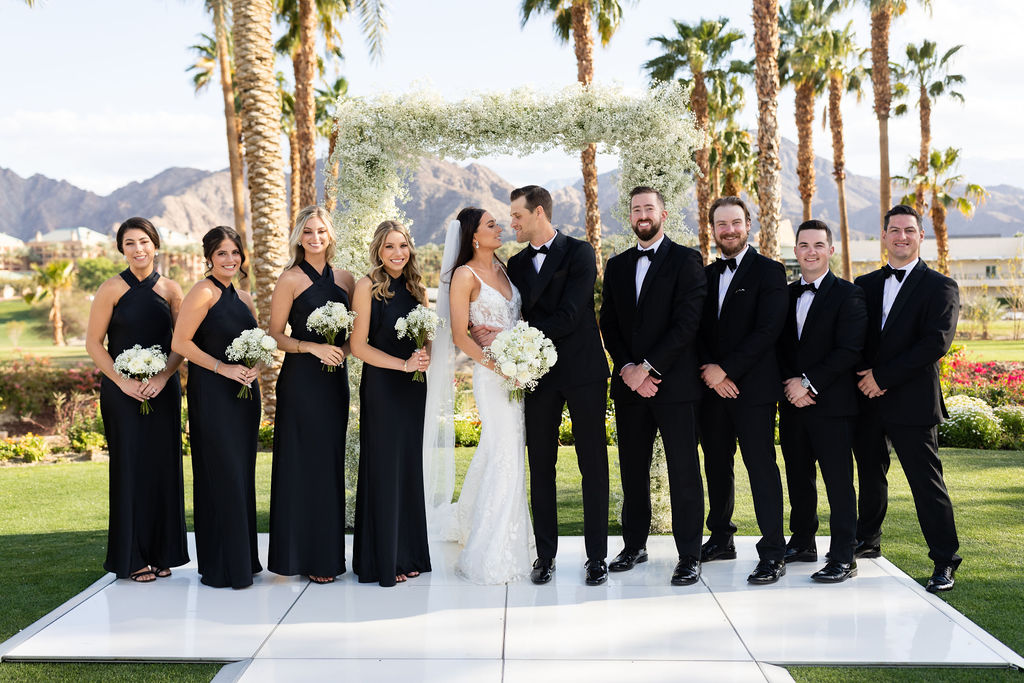 Samantha and Colin came to the Grace and Gold team last year and told us they wanted to plan a stunning black and white wedding at the Indian Wells Golf Resort in Indian Wells and wanted an abundance of White roses and Babies Breath.
From that first call with Samantha and Colin we knew it was going to be a stunning wedding and knew that our design had to be spot on. We focus on how to elevate the black and white colors without over doing it but also adding in small touches like their pups on the napkins.
We were originally looking at 150 guests who would be traveling to the desert but the final guest count was closer to 70 which allowed us to be creative and build a reception area that was intimate yet a detail wasn't missed. We used the cabanas and had hanging babies breath clouds above with reflexed roses in bud vases lining the tables.
The sweetheart table was placed strategically in the middle of the head table so that it gave Samantha and Colin some privacy but also allowed them to be close to their bridal party.
Planning a wedding in the desert is one of our favorite things to do and we are so grateful that Samantha and Colin trusted our team to put together the most perfect wedding for them!