Jenna + Dane
Private Orange County Wedding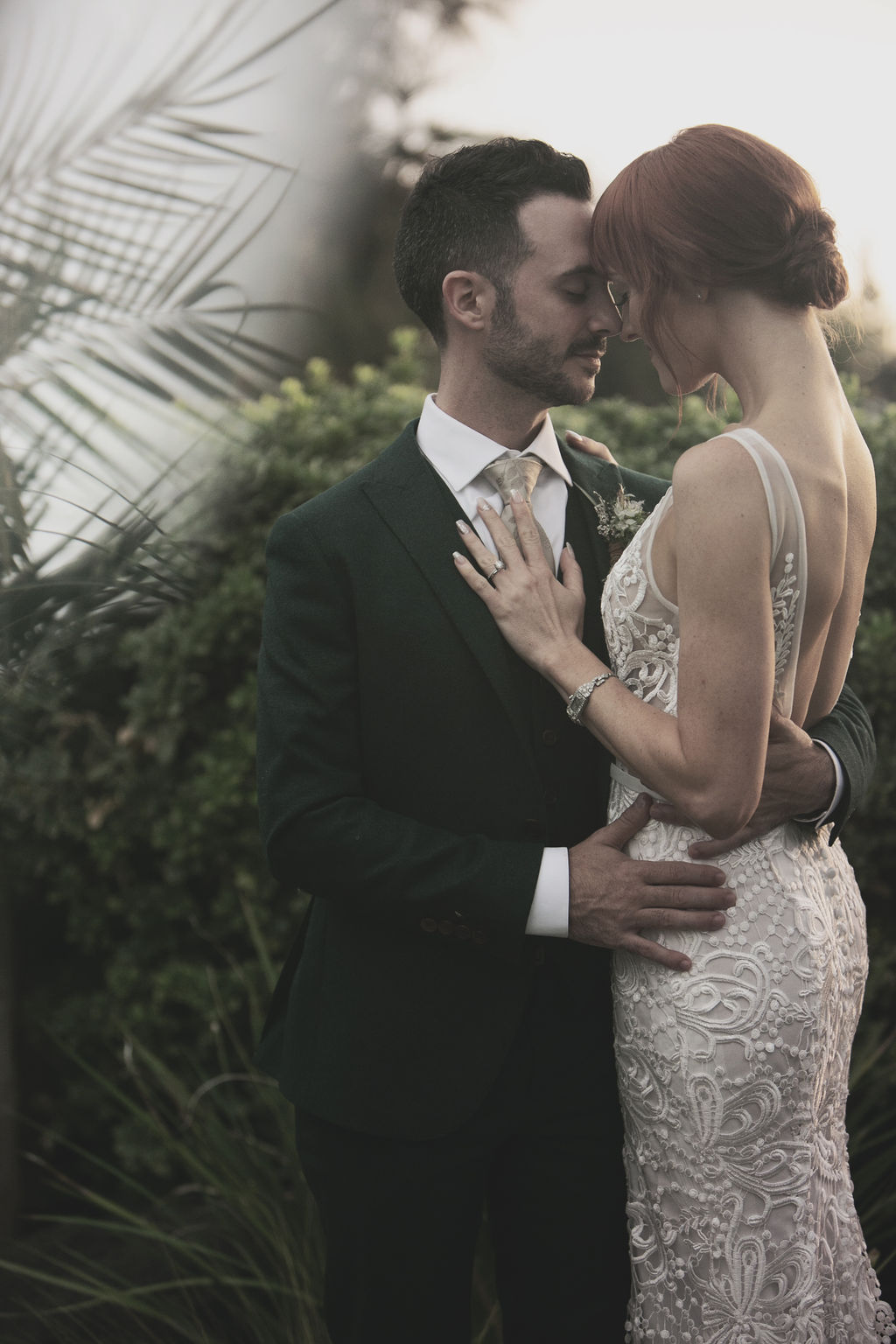 There engagement story might be one of my favorites to date.
Jenna walked into a room with a large screen that projected a video of everyone in her life. Dane had gotten Jenna's friends and family involved to create a video that would end with him asking her to marry him. There was dancing, laughing, silly photos the whole shabang With the song "Shutup and Dance with Me" in the background. The best part was he was able to video her reaction as the video aired.
They showed me this video when we met and I immediately got chills. You could INSTANTLY feel their love. At the end of the video, Dane came out got down on one knee and asked Jenna to be his wife. My heart melts with these types of stories and it was so amazing they chose us to be apart of their day!
Fast Forward to their backyard wedding and we dealt with Rain. I know no one likes to hear that word on their wedding but Jenna and Dane had the best attitude. After going thru all the backup plans we decided we were just going to go for it. If it rained it rained, if the sun came out, the sun came out. Jenna + Dane decided to get married in Jenna's childhood backyard. It was large enough to accommodate all their guests and we did a "flip of the space" so we could have their ceremony and reception in the same place.
For the ceremony they had one of the groomsman come down the aisle playing the guitar, they had a balloon send off with 7 verses that meant the something to them, and they had pizza for dinner! Jenna's dad is an amazing builder and custom created all their wood tables including a custom sweetheart table that would be used in their house after the wedding.
The reception was everything in regards to flowers, place settings, and an amazing bar decorated by our girl Katie at Bottles and Blooms. The guests danced, laughed, and ate yummy ice cream sandwiches for dessert. The mother of the groom had shirts made all for the guests when the dancing began as a surprise and it was such a hit!
Although weddings due come to an end, I was so thankful when I got to see these two again at their dear friends wedding this past March. There is nothing better than when you get to see your clients again!
Lead Coordinator |
Grace and Gold Events |
@graceandgoldevents
Catering |
Urban Pi | David Thompson
Rentals
| Otis & Pearl | Gretchen
Chair Rentals
|
Create a Party Rentals
Sound |
Glass Hat Studio
| David
Live Painter
|
Jamie Kough
Florals
|
Little Hill Floral Designs |
Jenni Hill- Horsburgh
Dessert |
Chunk n Chip |
Lene Knobel
Photographer |
A Picture Life
|
Ashley Concolino
Bride + Bride
|
Jenna + Dane