Bob + Janeen
A Lautner Compound Wedding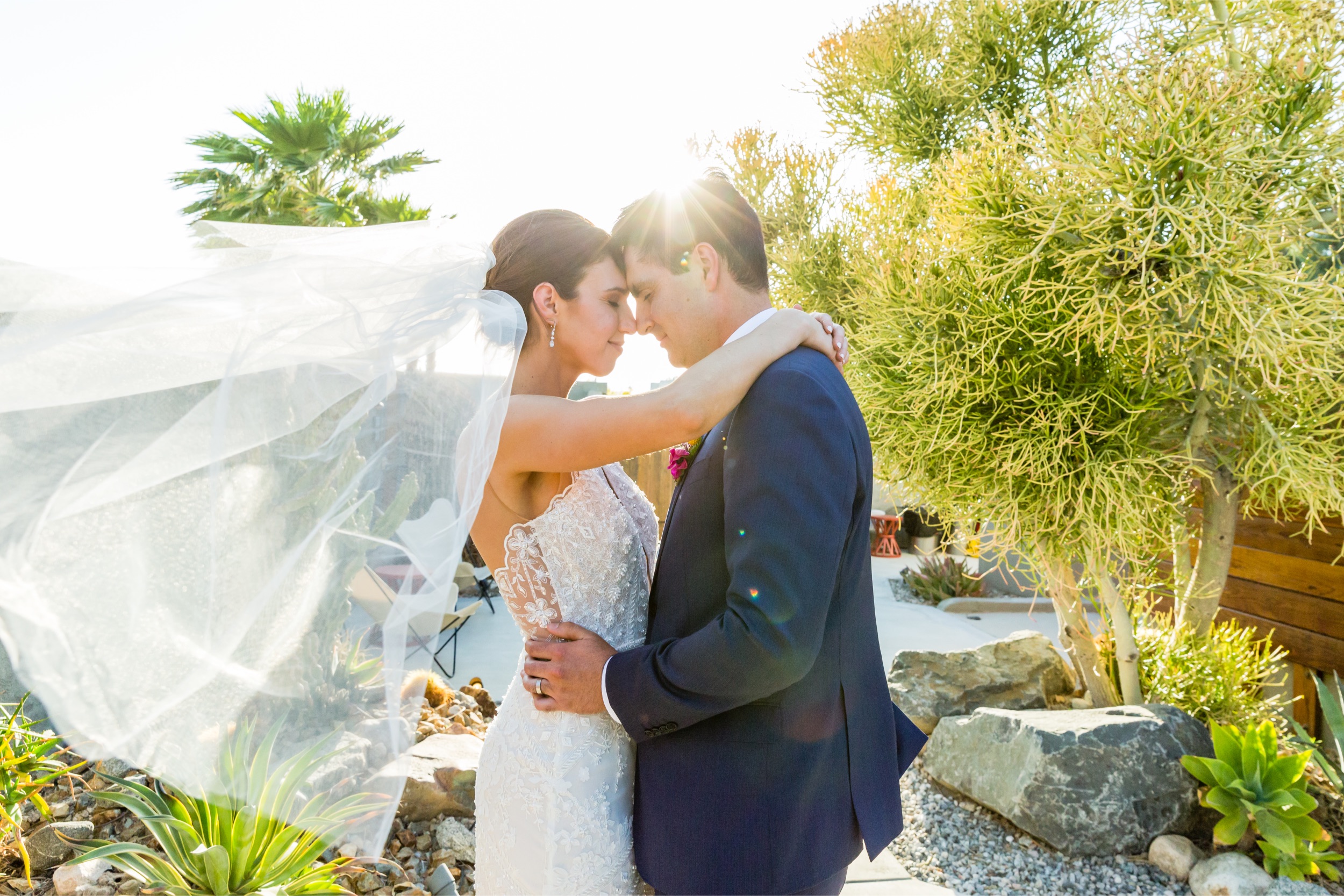 Where do I begin with Janeen + Bob?
When I first met these two, I knew right off the bat this was going to be one of my favorite weddings of 2019. And I was right, it was one of my top weddings of 2019!
Janeen + Bob got engaged, hired Grace and Gold Events and we planned their stunning wedding in 5 months. Janeen lived here in San Diego and Bob was working in Reno much of that time but we scheduled late night phone calls and brought their vision to life!
I remember one of the first things we spoke about was sending out their save the dates and they had the cutest photo of just them. This photo wasn't a professional photo but just taken on their I Phone and it showed off who they truly were, funny and so outgoing! Bob is an artist and it was really important to him to help create the invitations where he drew the cutest cactus together!
Their wedding was so full over color, the most amazing dad who gave the best toasts, and the contagious love that Janeen + Bob had the entire day! You couldn't help but smile the whole time!
Congratulations to Bob + Janeen! I know I have told you think a thousand times, but thank you from the bottom of my heart for reminding me why I LOVE planning weddings!
This wedding has been published in California Wedding Day Spring/ Summer Edition 2020
Lead Coordinator |
Grace and Gold Events |
@graceandgoldevents
Venue
|
The Lautner Compound |
@Thelautnercompound
Catering |
Harvest Kitchen |
@harvest_kitchen
Rental Chairs:
Planks and Patina |
@planksandpatina
Rental Chairs & Place Settings
|
Adore Folklore |
@adorefolklore
Rental Bar & Kitchen Ware |
Signature Party Rentals |
@sigpartyrentals
Rentals (Tables) |
Cedar + Pine |
@cedarandpineevents
Musician |
Michael Gonzalas
Officiant
| Family
Lighting |
SD Social Lights |
@sdsocialights
Florals
|
The Lavender Rose |
@thelavenderrose
Cake |
Exquisite Desserts |
@exquisitedesserts
Ice Cream |
Handels Catering |
@handelsicecream
Alcohol |
BevMo
Photographer |
BYC Photography |
@bycphotography
Hair & Makeup |
Nancy Z Makeup |
@msnancyz
Videographer |
Killer Creations |
@killer_creation_films
Bride + Groom
| Janeen + Bob