Guest Book Ideas for 2019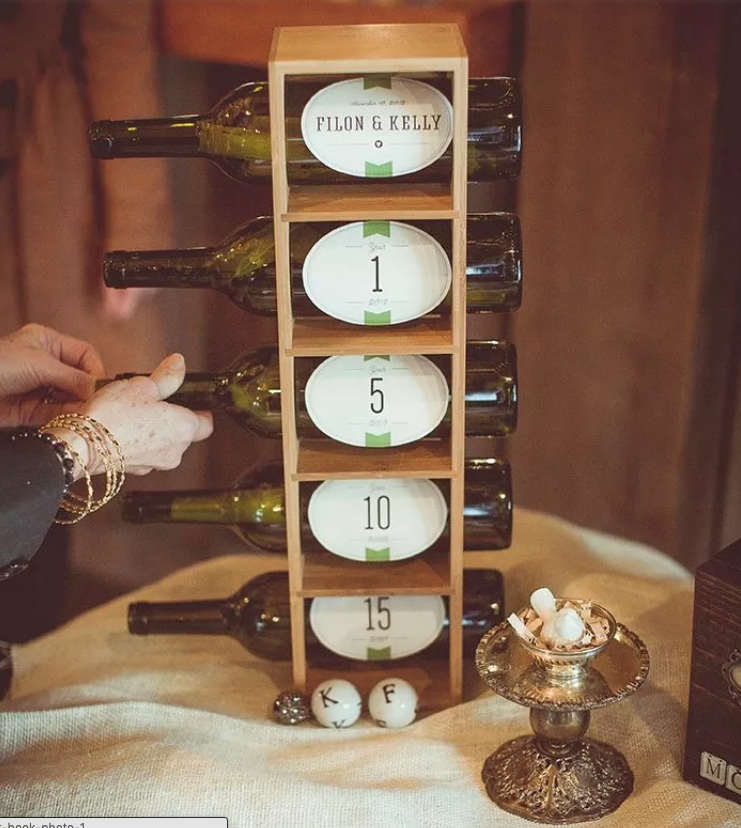 Your guest book is a wedding detail that should feel special and personalized. You want your guests to leave you a sweet note, or look back and see all the friends and family that gathered for your special day.
1. Wine Bottle Guest Book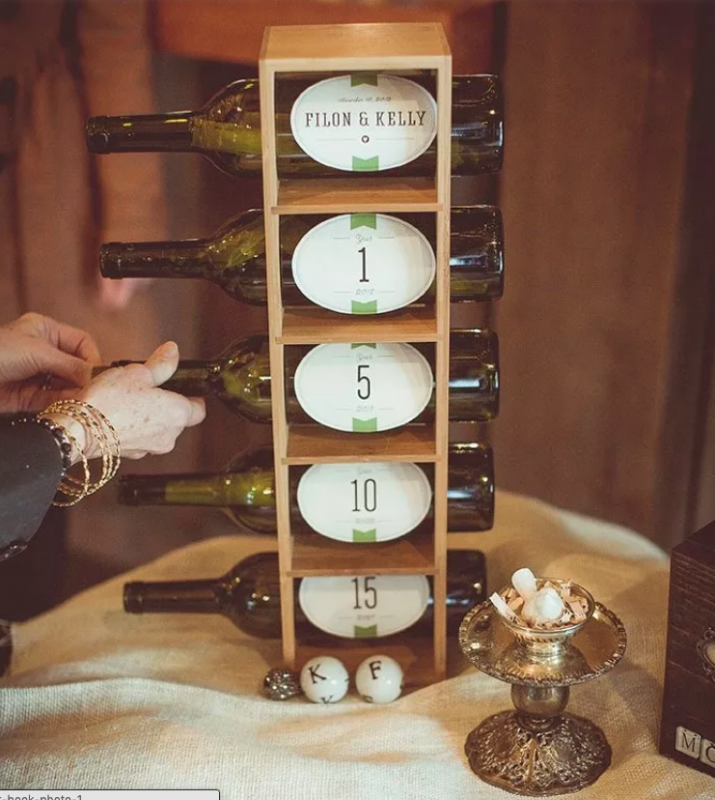 Photo credit: The Knot
Your guests will love getting to sign these unique bottles! You can find personalized labels or create your own to allow your guests to sign for each anniversary. You can replicate it or use it as inspiration for your own wine bottle guest book idea!


2. Yearbook Style Guest Book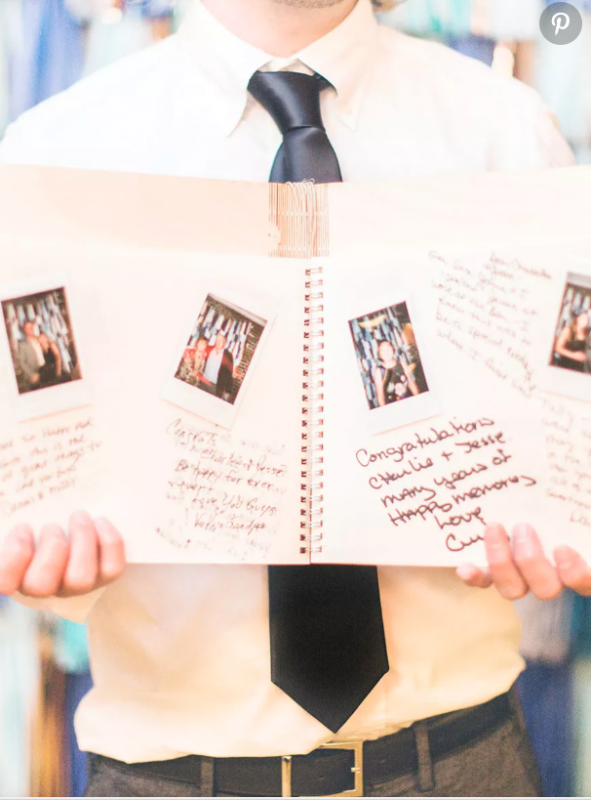 Photo credit: Erin L. Taylor Photography

A yearbook style guest book is such a sweet way for guests to show you a picture of themselves and a sweet note for the start of your love story! Just get an instant film camera and a blank notebook or scrapbook!
3. A Branded Guest Book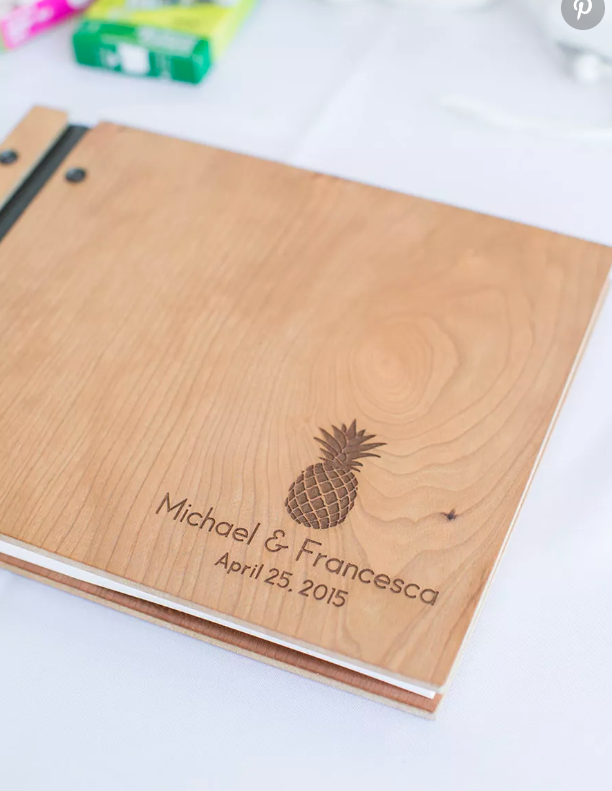 Photo Credit: Michelle March Photography

Finding a way to make a lasting impression, getting a guest book with a wooden front cover is a great way to pick something that will last for ages to come!
4. Surf Board Guest Book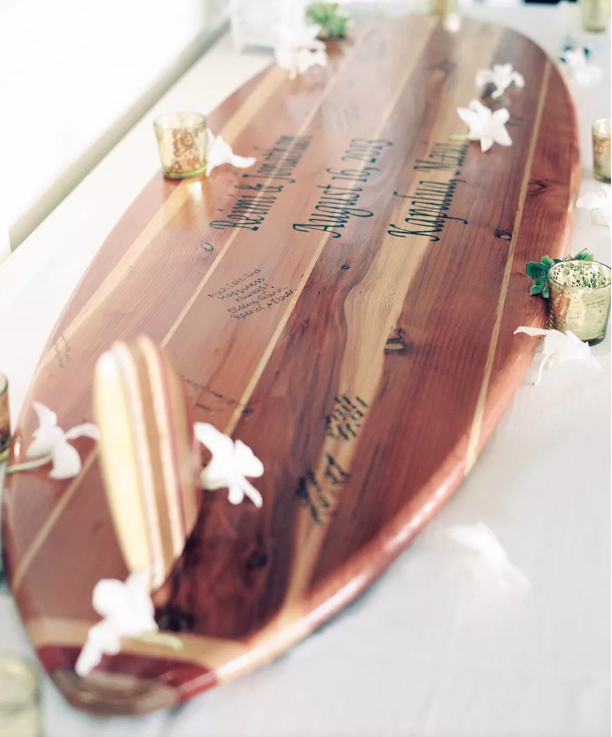 Photo credit: Wendy Laurel

If you are doing a beach themed wedding this is such a cute idea! Add some flowers and seashells for such a cute way to ask guests to leave their name! This will also serve as such a cute piece to hang in your home after!
5. Monogrammed Globe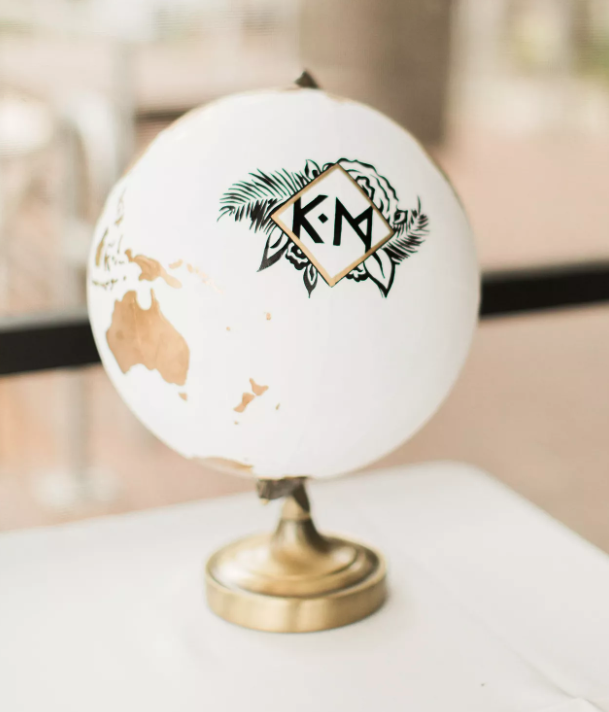 Photo credit: Booke Images

This worldly idea is just too cute! Have guests sign their name by their favorite travel destination, or leave sweet travel ideas for the future!
6. Puzzle Piece Guest Book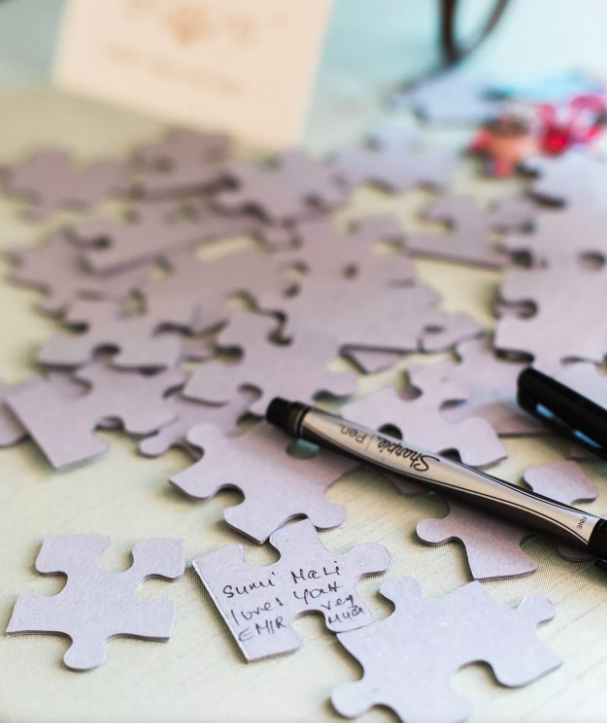 Photo credit: Pezz Photo

What is more fun than putting together a puzzle with your spouse of all the names of those who attended your wedding? What a cute and creative idea to remember for all time! And you can even frame it when you're done!
7. Building Blocks Guest Book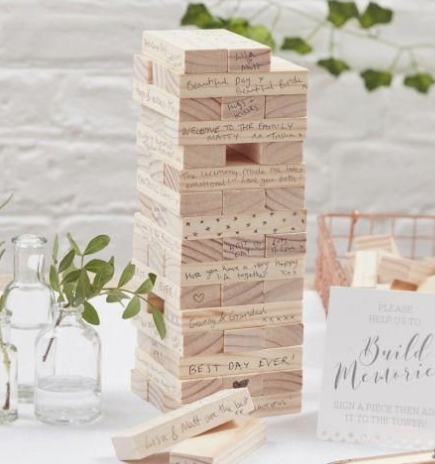 Photo credit: beau-coup.com

How fun is this? What a great way to build memories and remember all of the guests you had celebrate with you! And a fun game you can break out every year for your anniversary.