7 Things to Consider When Planning an Estate Wedding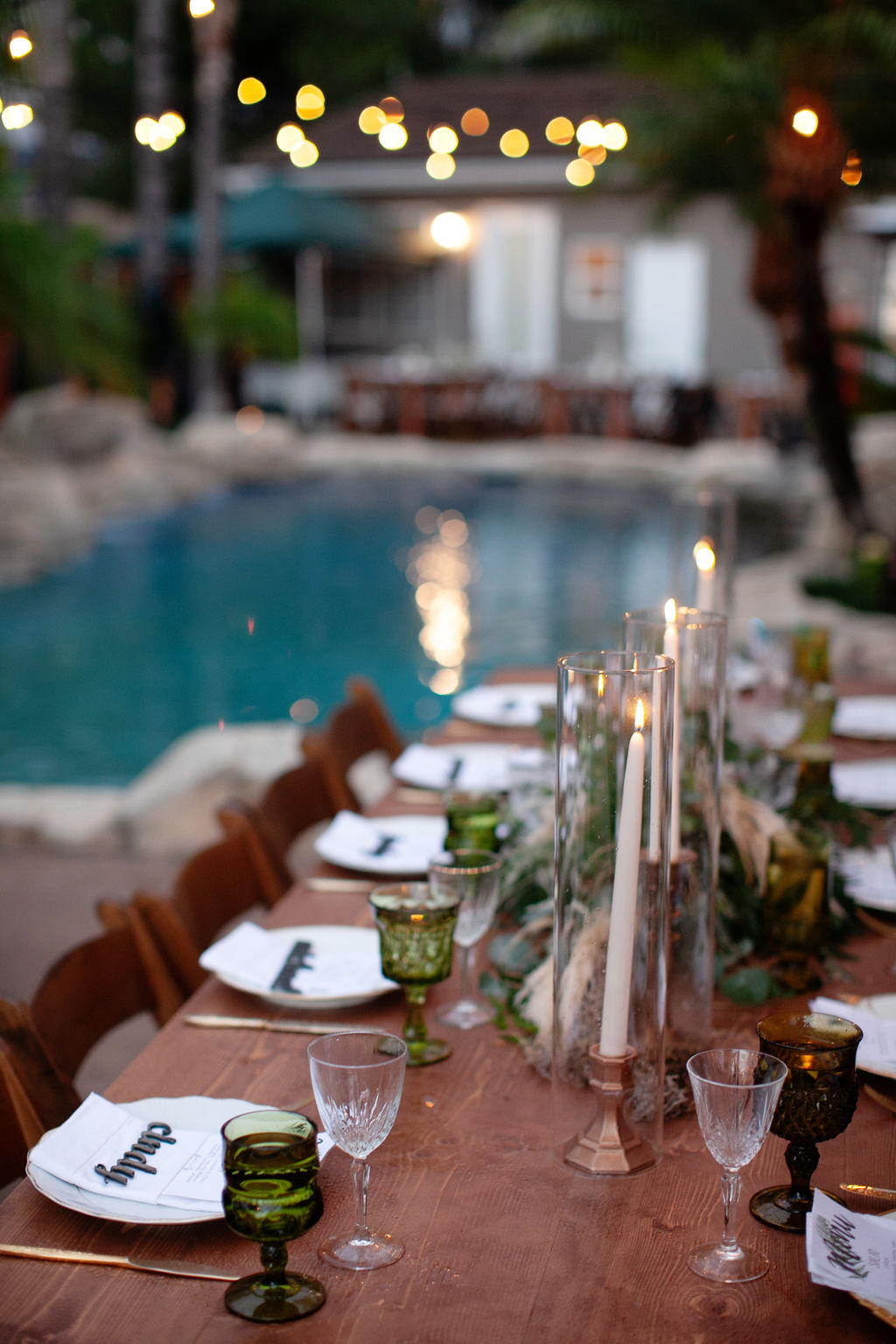 Estate wedding planning can seem glamorous and above the top! Think wrap-around porches, acres of trees or beachfront property! But it can also be tricky to navigate and lots to bring on site to make your special day happen! Especially depending on the owner's requests and potential noise or weather restrictions. So today we will share our top 7 things to consider when planning your soiree.


1. Guests Lists
When planning a backyard wedding the guest list is extremely important. You will want to know how many people you can safely fit in your backyard and you will want to consider if a flip from the ceremony space to the reception space is necessary. If you have a pool in your backyard that you plan to put guests' tables around you will want to consider children and make sure that the tables and chairs will not touch the end of the pool for those to accident fall in. You can add up how many tables can fit in your backyard by taking a tape measure and measure out 8-foot spaces for the tables and 2 feet away from the tables for your chairs. With an 8 foot table, you are able to get 10 guests max per table so you can take the amount of tables x 10 to find out how many guests can fit in your back yard.


2. Restrooms

You will want to consider restrooms if you have a lot of guests so the lines aren't long. You will also want to take into account if you are ok with all your guests using your home's bathrooms.


3. Permits & Wedding Insurance

Wedding insurance is a type of event insurance that will protect you from losses that could happen due to injury or damage at your wedding. What exactly does this cover? Vendor issues, people getting injured, extreme weather, property damage, lost or stolen gifts, dress damage or other wedding attire coverage. Every policy is different or may have limitations, so make sure to get all the details from the insurance company.


4. Rentals
Keep in mind that when you have a wedding at a private estate it's important that you know you are in charge of all rentals. That means you will need to bring in tables, chairs, linens, cocktail tables, bars, decor, silverware, flatware, and glassware in and have it arranged to be picked up the evening of your wedding or the day after.
5. Noise Ordinance

It's important to know that if you rent out an estate most counties have rules for music.


6. Kitchen


When you have an estate wedding you will want to know if you have access to the estate kitchen or if you are in charge of renting equipment for a makeshift kitchen. Depending on the food that you decide to serve some catering companies will require multiple appliances to perform. You will want to make sure that if they require a kitchen you have all the equipment they requested including power, mats and a tent.
7. RAIN PLAN


I hate using the R word but if you plan to have an outdoor estate wedding it is important to have funds aside for tents if they are needed. Many estate weddings are outside and the owner or property owner won't want a reception inside. You will also want to have the rental company to come out and measure the space if needed for tents prior to a wedding. If you see that a rain adjustment needs to be made please contact your rental company quickly as you want to reserve tents.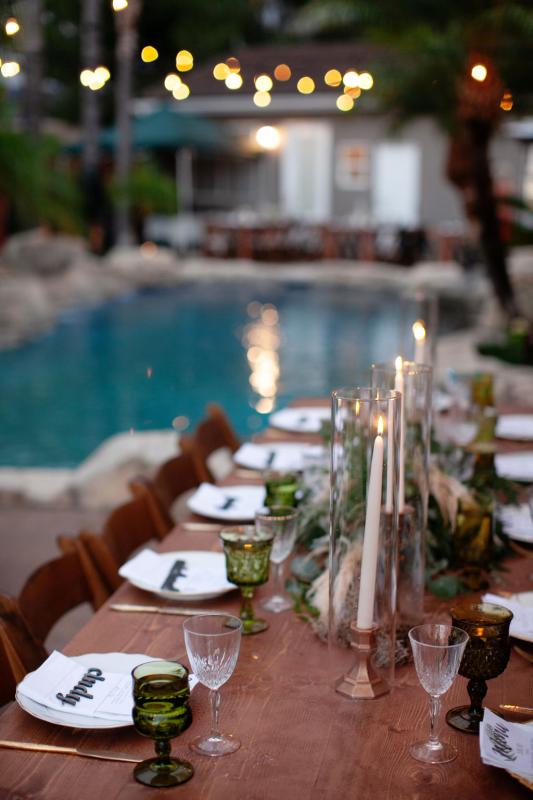 This may seem like a lot to take in, but remember, estate weddings are so beautiful and make for an amazing night, they just might have some extra planning involved, due to the more ala carte offerings. It's not an all in one like some locations or hotels can offer. Estate venues for weddings can be some of the most gorgeous, but tedious, which is where we come in! Wedding planners can take so much stress out of your big day! Contact us today to find out how!
Vendors:
Coordination @graceandgoldevents
Photography @apicturelife
Chair Rentals @createaparty
Place Setting Rentals @otisandpearl
Sound @glasshatstudio
Dessert @chunknchip
Bar @bottlesandblooms
Flowers @littlehilldesigns
Caterer @urbanpi
Videography @sameng