5 Important Things Your Wedding Timeline Must Have
Wedding planning is hectic but using these 5 tips will help keep you sane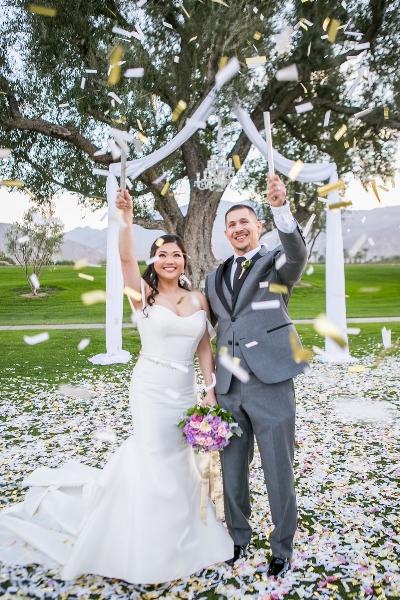 1. Getting Ready + Details
This information should be at the beginning of your timeline. I personally like to start with the first vendor that will be apart of your wedding day which is generally the Hair + Makeup gals. When you have bridesmaids, flower girls + mothers getting ready you want to work with your Hair + Makeup artist about a timeline on which girl will get what done and when. This will allow the morning of your wedding to run smoothly and each girl having something done will know what time to have hair + makeup done. I alot each girl about 45 minutes to 1 hour for their hair + makeup. For the bride I like to make sure she has around a hour and a half to get ready. Brides, please also make sure you have about 30 minutes to put on your wedding dress.
Next would be the Photographers and what time they will be arriving. For this I like to have the photographers arrive around 30 minutes before the bride is finished with her hair + makeup so that the photographers can capture those moments. If you have two photographers one will stay with the bride while the other goes with the boys and captures those photos of them getting ready. I highly suggest at least having 8 hours with the photographers + at least 2 shooters so they don't miss a moment.
2. If you decide to do a first look and photos
If you decide to do a first look they generally last no more than 15 minutes. In fact I feel like the most time will be spent positioning the bride + groom for the moment. Once you have seen each other it's always great to get some romantic photos out of the way then move to bridal + family photos. Depending on the size of the bridal party + family talk with your coordinator or photographer on how much time you should a lot for this. As vendors we want to make sure that you have at least 20 minutes refreshing or just hanging out before the ceremony begins.
3. Invitation Stated Time + Ceremony Start Time
Your probably thinking... what is the difference? If you are getting married on a Friday I highly recommend putting a Invitation Stated time about 15 to 30 minutes before you actually want to begin your ceremony. This will give those guests who might be running a little late or caught in traffic a few extra minutes to get to your ceremony before the bride walks down the aisle. As a coordinator I will NEVER allow a bride to walk down an empty aisle so you can be rest assured I cushion my timeline to make sure we never run behind.
4. Cocktail Hour
Cocktail Hour can last as long as you need it to. I recommend at least an hour so during this time you can get extra photos with your family + bridal party, the photographers can get some detailed shots of the reception. And bride + groom can mingle with their guests especially if they are traveling from out of town. If you are at a venue where you ceremony space will be "flipped" to your reception space I would recommend at least 1 hour and 15 minutes so that the vendors involved with "flip" don't feel rushed in making your reception beautiful!
5. Reception Formalities
Lets be honest, when the reception begins that's when the FUN really happens! A lot happens during the reception so you want to make sure you chat with your fiancé and vendors about what kind of formalities you would like to happen throughout the night! I have listed some I use a lot below:
Grand Entrance
Welcome Toast
First Dance
Dinner
Speeches
Father + Daughter Dance
Mother + Son Dance
Cake Cutting
I hope this helps those brides who are trying to figure out their wedding timeline. It's always important that day goes exactly how you envisioned and as a vendor in this industry I work hard to make sure I do just that.
Until next time
xoxo Sarah