2020 Wedding Tips + Tricks
Getting Married in 2020? Here are some amazing tips + tricks!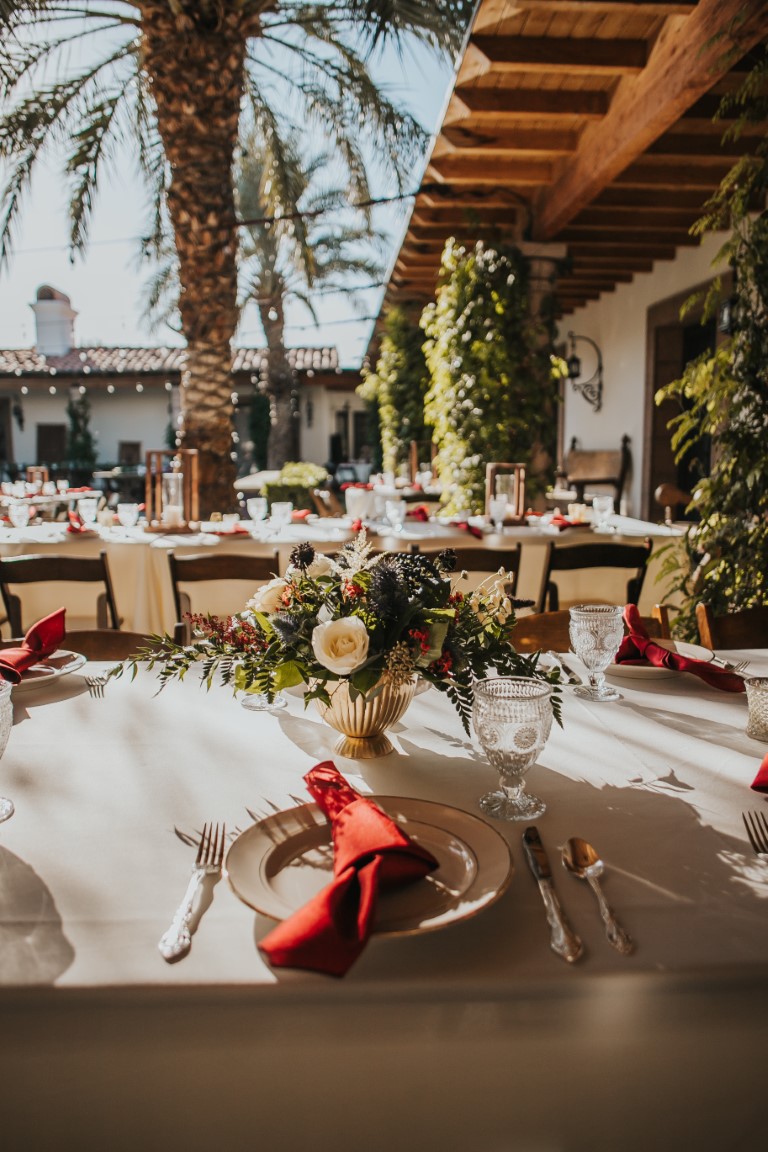 Wedding Tips and Tricks for Future Brides and Grooms
Planning a wedding can be a time consuming and stressful endeavor. Your wedding doesn't need to be a source of contention for both of you. As future brides and grooms, there are many things you can do to have the wedding of your dreams and not feel stressed out about it.
Check out some of the best tips and tricks future brides and grooms can use to help make their wedding day a successful one.
Pick an All-in-One Wedding Venue
Picking a wedding venue may seem like it should be easy, but it usually isn't. Trying to pick the right venue is one of the most stressful things about the wedding for both the bride and the groom. To help ease the stress of this job, look for a wedding venue that can host the wedding and the reception so that you don't have to find two venues. If you are stuck on how to choose a wedding venue, you can check out an article like this one that can help you pick the right place for you.
Find a Vendor that offers More than One Service
Seriously, if you can find a vendor that will do invitations, lights, and flowers for your wedding, you should pick them. Not only is it practical to have one vendor do everything but you might be able to score some serious savings if you book everything with one vendor as they may have package deals. Using one vendor also cuts down on the amount of running around, you have to do to get everything together. Where possible, find one vendor that can do as much as possible for your wedding.
Show your Vendor your Colors
Picking the colors for your wedding is one of the fun things you can do as a couple. Choosing the color scheme is a great way to get things underway. However, when you are telling your vendor that your wedding colors are blue and silver, you want to show them the exact color of blue and shade of silver you want. There are so many different shades of things that if you aren't clear on the right colors for your wedding, it may not work out the way you envisioned it. Still, choosing a color? There are articles like this one that can help you find the right color scheme for your special day.
Pick out Gifts well in Advance
You know who your groomsmen and bridesmaids will be. Therefore, instead of waiting until the wedding draws closer, get your gifts out of the way. There are great sites that you can choose personalized groomsmen gifts from like this one at groomsmengiftideas.com. Furthermore, you can find some great personalized bridesmaid gifts at foxblossom.com. Getting these gifts chosen and out of the way is one less thing to stress about.
Break-in Shoes
Brides and grooms alike are probably going to get some new shoes for the big day. To help save yourselves some discomfort and pain, break your shoes in before the wedding. You want to wear them around the house as much as possible before your wedding day so that you don't end up with some very sore feet on the day of the wedding.
Eat
On the day of your wedding, there is going to be so much going on around you. Therefore, before you even begin to get ready or engage in the festivities, be sure to eat a good breakfast. One that is heavy in proteins and complex carbohydrates is best for your wedding day. Having a heavy breakfast will help keep you satiated longer so that you aren't partway through the ceremony and are suddenly uncomfortably hungry. It is easy as the bride and groom forget to eat throughout the day, so start it right with a good breakfast.
Redirect Calls
The day of your wedding is going to be a busy one. Therefore, you want to redirect any calls that come for either the bride or the groom someplace else. Plan well in advance who will handle wedding morning calls and make sure all your guests know that calling you is off-limits. You are going to have enough going on that this simple, but significant thing can save you a lot of time.
Plan for the Children
Unless you are planning to have a childless wedding, plan for the children. As you get the mementos and wedding favors put together, make some special ones for the kids in attendance. Kids don't have long attention spans, and they get bored really quickly. Therefore, if you have a wedding favor of crayons, stickers and coloring books made up just for the kids, you are more likely to have a quieter and less disturbing wedding as the children will be entertained.
Serve Hors D'oeuvres
The wedding is done, the meal is done, and you are all dancing your hearts out enjoying the reception. Suddenly, your guests are getting hungry again. Later in the evening, is a good time to layout Hors D'oeuvres again for your guests. Having a snack while dancing is a good way to keep the fun going longer than it would otherwise because your guests are leaving because they go hungry. This article has some great ideas when it comes to serving some evening snacks to your guests.
Address Thank You Notes Before the Wedding
When you get home from your honeymoon, you don't want to be sifting through gifts and getting thank you notes done. At the same time, as you are arranging your RSVP cards, you can also write quick thank you notes to those same people. This way when you get home, you can enjoy being together instead of having to go through all these cards and gifts. Have your thank you notes done before your wedding even arrives so that it becomes one less thing you need to do later.
Have a Buffet
Nothing is more frustrating than painstakingly going through a menu for your wedding to find that your guests complain of portion sizes and options. Therefore, choose to go with a buffet. By having a buffet, you can pick a variety of foods that are sure to please everyone. Just make sure when you choose to go the buffet route that you plan for more than the number of guests who say they will be there.
Delegate
Don't take everything on yourselves. There is so much that goes into doing a wedding that if the future bride and groom do everything themselves, they will quickly get overwhelmed. Delegate responsibilities to those you know are eager to help and are trustworthy. Otherwise, you are going to be caught up in a jumble of things and quickly find yourself stressed out. Someone offers to help, even if it is just to get you something to drink, let them.
Don't let your wedding day stress you out. Therefore, as future brides and grooms, take heed of these tips and tricks to help you have the wedding of your dreams.