How To Incorporate Black Into Your Wedding
2022 Wedding Trends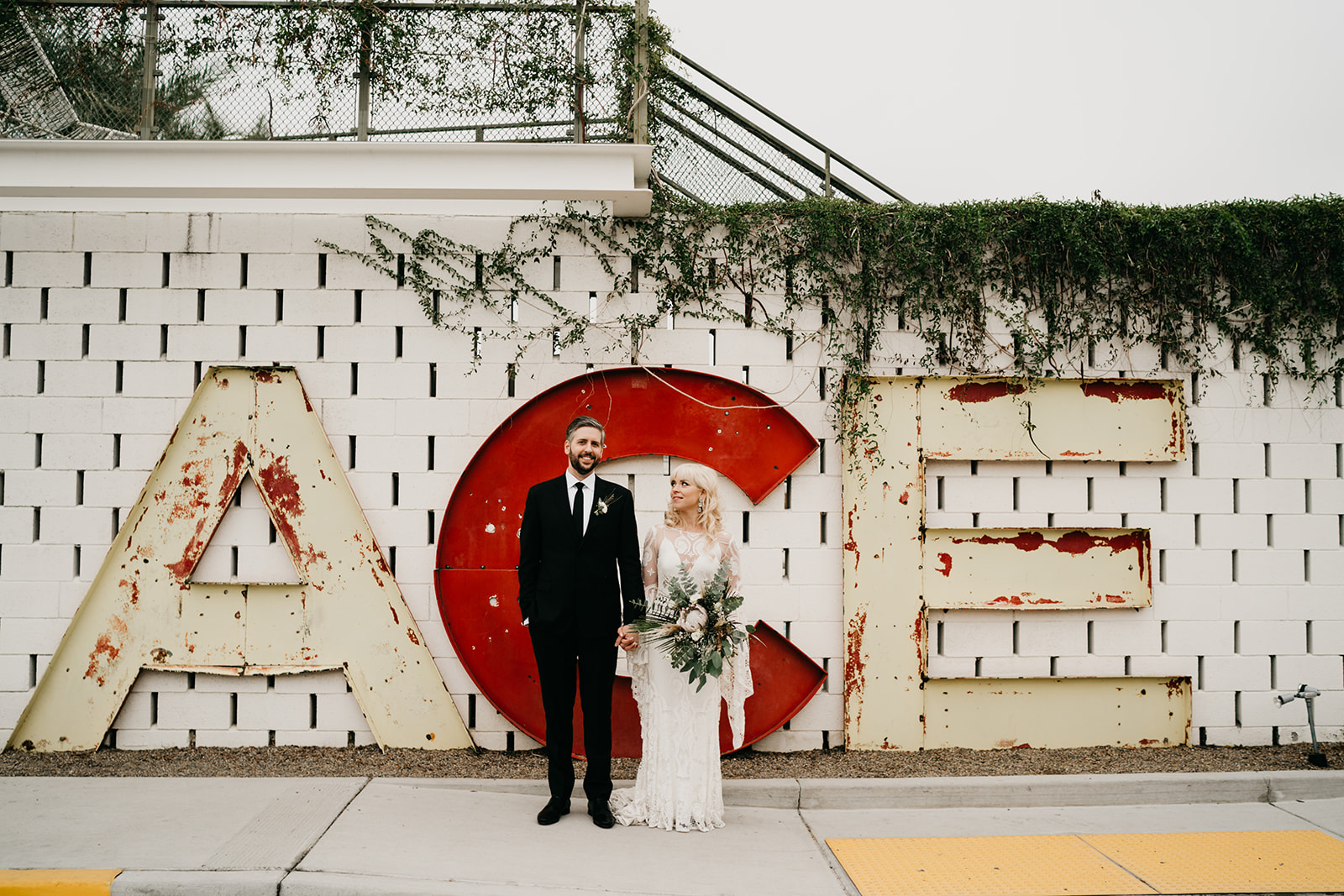 Black isn't merely a color associated with sadness; it also is an attractive color that lends an air of refinement and grandeur to any occasion. Sure! White has been associated with weddings for decades as a sign of purity, making it the typically expected color. But, while many people are scared to use black at their weddings, it can actually add a lot of class and sophistication to your big day. So, consider taking a trip to the dark side and incorporating this tone into your wedding for a truly unforgettable wedding.
Is Black The New White For Weddings?
When it comes to weddings, white dresses, white decor, white flowers, and all white-themed party ideas come to mind. But, even though white in weddings will forever be classic, the creative incorporation of black could be a game-changer for your wedding this year.
Black symbolizes strength, a quality needed for a lifelong commitment. Also, the color conjures elegance, prestige, sophistication, and importance. But we understand that many couples are hesitant to incorporate black in their wedding because they are concerned that it would make the event seem gloomy, the decor foreboding, or the colors will clash with the rest of the decor. But, after you see these ideas, we think you'll agree that black is an excellent color for weddings.
There are numerous ways you can infuse black into your wedding without making it awkward. And we're not just talking about wearing a black wedding gown. There are tons of ways that black can be added to your wedding. For example, you could select a dark color palette like navy or even matte black because they are perfect for romantic settings. You can also mix black with other colors like the classic black and white, which is ultra-sophisticated, or black and gold which is glam to the max. Our 2022 wedding trends on how to incorporate black into your wedding features some pretty cool ideas like black items like plates, flowers, and many more.
Modern-day couples and San Diego wedding planners are exceptionally creative and have found genius ways to turn a color that most associate with gloom into a gorgeous wedding decor. Here are a few non-morbid ways to integrate black into your wedding that actually look incredible.
Moody Invitation Suite
It's no secret that weddings are incomplete without save-the-dates and invitations, and since these are some of the first things your guests will receive, they set the tone for your wedding. The first on our list of 2022 wedding ideas are beautiful moody invitation suites. It's a common theme for wedding invitations to be colorful, but you can also set the tone for your big day with a black moody invitation suite. As the name connotes, it is moody, romantic, and looks fantastic. And on top of that, the stylish fonts and contrasts add to the awesomeness of the invitation suite.
Black & White Plates
Paying utmost attention to the slightest detail is one of the best parts of modern weddings. Who says you can't get stylish with the table settings at your wedding? With the help of your San Diego wedding planner, you'll be able to create gorgeous tablescapes that wow your guests, and yes! We can do it using black.
You can incorporate elegant color into your wedding with artistic black and white plates into your wedding. Picture these plates mixed with white lacquered or luxurious gold flatware and white poppy blooms in the centerpieces. Astonishing, right? Yes, we think so too!
Black & White Wedding Cake
Wedding cake is the next on our list of 2022 wedding ideas. And it's our favorite part of the black wedding themes. The cake is always one of the most anticipated parts of a wedding, and when you have a black theme, you know the cake will look awesome. So, letting black thrive with the fusion of white on your yummy wedding cake will create a masterpiece. Or glam up your 2022 wedding cake with pops of metallic gold on a matte black cake. Too pretty to even eat, maybe? Ok, who are we trying to kid…it's going to be eaten.
Dark Table Setting
If you love black and you're planning a sit-down wedding dinner, this next on the list of black wedding themes might just be you.
You can incorporate black into your wedding without looking gothic and gloomy. Black tablecloths with stunning gold tableware and plates make an incredible setting. Or simply add black candles and chairs. With the creative minds at your San Diego wedding planner team, you'll surely come up with a fabulous 2022 wedding tablescape that will be unforgettable.
Black Wedding Dress
Wait! Don't scroll past this. We promise there are some incredibly beautiful black wedding dresses. Full of romance, sophistication and ethereal details a bride wearing a black wedding dress is a heavenly vision. Black wedding dresses make it to our list of 2022 black wedding themes. White Wedding dresses are synonymous with purity, and it's typically the first color that comes to mind when there is any discussion on wedding dresses. But there are pretty black wedding dresses that scream mystery, strength, power, and strength. Apart from that, they are trendy, and a bride could make a loud fashion statement in one.
What are you waiting for? Surf the net, and I'm pretty sure you will find a black wedding dress that drops jaws. Something that suits your personality, something high-end or within budget. Not sure you can pull off wearing a black wedding dress? Or think Grandma might have a heart attack, there are some gorgeous black and white wedding dresses also. These gowns are primarily white but have some black details like lace on the bodice. Here's some examples of black wedding dresses that are simply stunning.
Leather Jackets
You can also incorporate black into your wedding with a leather jacket. Like the previous idea, the black leather jacket also applies to the bride. You can get creative with the jacket by customizing it with catchy phrases or cool designs. It might be a little edgy, but that's just to make it better.
You can rock this cool leather jacket over a white or black wedding dress, It's a super stylish trend that looks incredible in photos.
The Venue
Incorporating black into your wedding does not exempt the venues. That is where deciding on a venue that is dark inside comes in. So you see, this is perfect for those intending on planning a black wedding color theme. With the right amount of lighting and lots of candles, you can turn your dark venue into a vision of whimsy, elegance and romance. Stunning won't even begin to describe the ambiance you'll create.
Black Chairs Outdoors
The idea of combining nature with modern art decor might be exhilarating. But so is the reality.
Black chairs and dark table settings outdoors in a field of grass and breeze seem peaceful, romantic, and comfy—a perfect setting for a wedding.
Dramatic Tablescape
Dramatic Tablescape is the last on our list of 2022 wedding ideas. Tablescape in a wedding setting helps the guest feel a warm welcome. Besides those they have not been acquainted with, it can also be an ice breaker for guest seating. With that said, you can explore the idea for a black glamorous and dramatic tablescape for a change.
Modern-day weddings are all about expressing yourself, your passions, and your unique style. So, if black is your thing it's ok. You can use black in your 2022 wedding. Fusing your sense of style is what makes every wedding special and unique. Add black in big ways or with subtle details, the result will be something magical. 2022 wedding trends definitely include black in weddings.